By: Ewa Chwojko
What do toilet paper rolls and art have in common? Look at the images below!
When you unleash your creative powers even humble objects are transformed into art. What is even better, you can share your creations with all of us in our new virtual gallery.
The Georgina Arts Centre & Gallery (GACAG) website is now a virtual meeting place for all artists and aspiring artists in our community.
We just opened it, and we are waiting for pictures of your drawings, paintings, sculpture, artistic photography, doodles, anything creative…. No age restriction.
You can create or, better yet… you can re-create.
Look at famous paintings online and imagine it is you holding that sword or riding that stallion (if you don't happen to have a horse, use an old bike).
If you just want to enjoy art, visit the gallery on Facebook.
Our current exhibition IMAGES OF HOME – TWO PERSPECTIVES by Jennifer and Tom Zsolt is there.
We also feature artworks from the gallery Permanent Collection.
We look forward to the day we can open our gallery doors to you again. In the meantime, let's get creative, and stay connected through art.
Send your pictures to Ewa at curator@gacag.com with title "Georgina Creates." Website Georgina Creates: www.gacag.com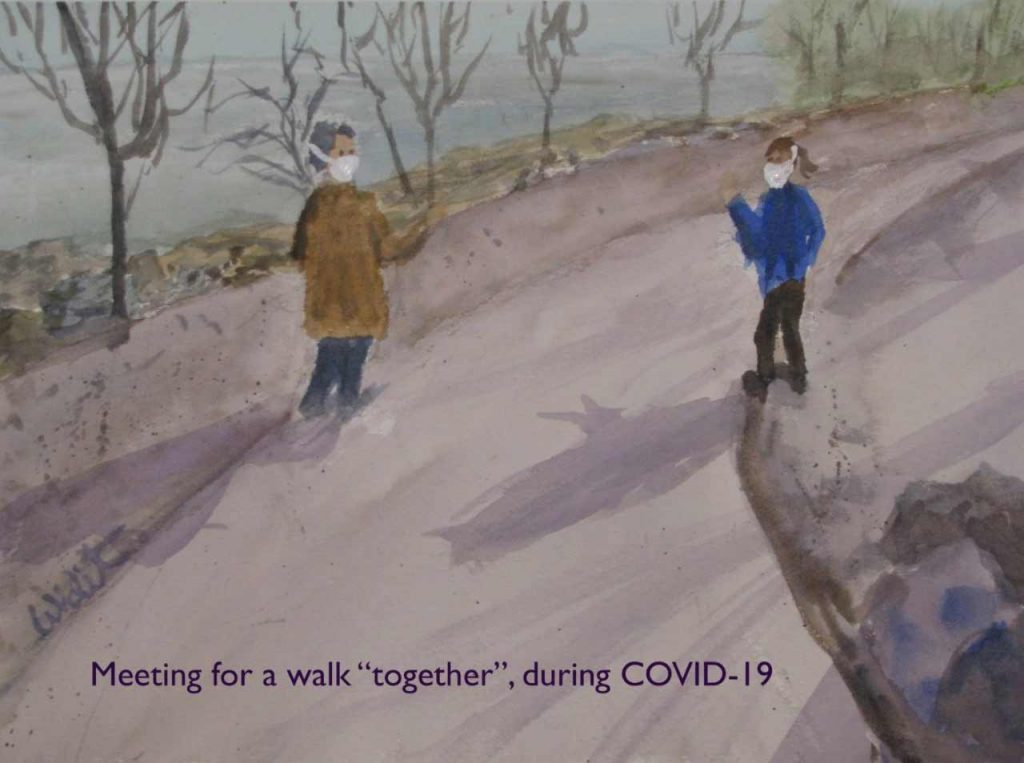 Advertisement